Millennium Falcon Build
About
The "Millennium Falcon" (named after the infamous starship from Star Wars) is a 75mm minimum-diameter rocket. It is based off the Mongoose 75 kit from Rocketry Warehouse, but modified to better suit my needs. Most notably, I left out the upper airframe and av-bay, and used only the booster section and nosecone which shortened the overall length quite a bit.
Contruction of Millennium Falcon began in February 2016 and was completed that same month. Its first flight was on February 28, 2016 on a research M2200.
Specifications
Length: 5 feet, 7 inches
Diameter: 3 inches
Motor: 75mm (minimum diameter)
Airframe material: Fiberglass
Fin material: Fiberglass
Nosecone material: Fiberglass
Altimeters: Featherweight Raven3 and a MissileWorks RRC2+.
Recovery: Drogueless and a Rocketman 4' main.
Construction Photos
Click any image to view it larger.
Rocket Kit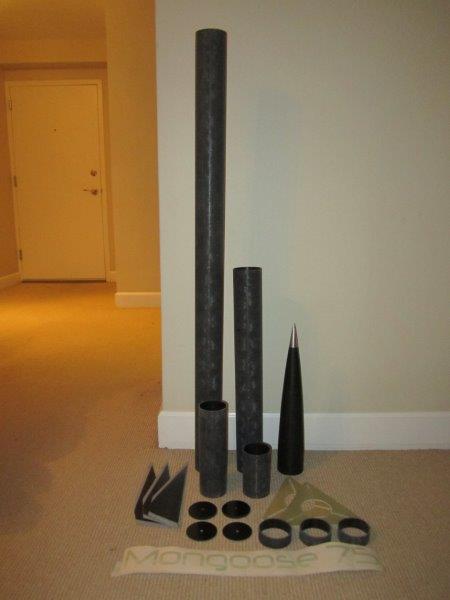 Complete Mongoose 75 kit.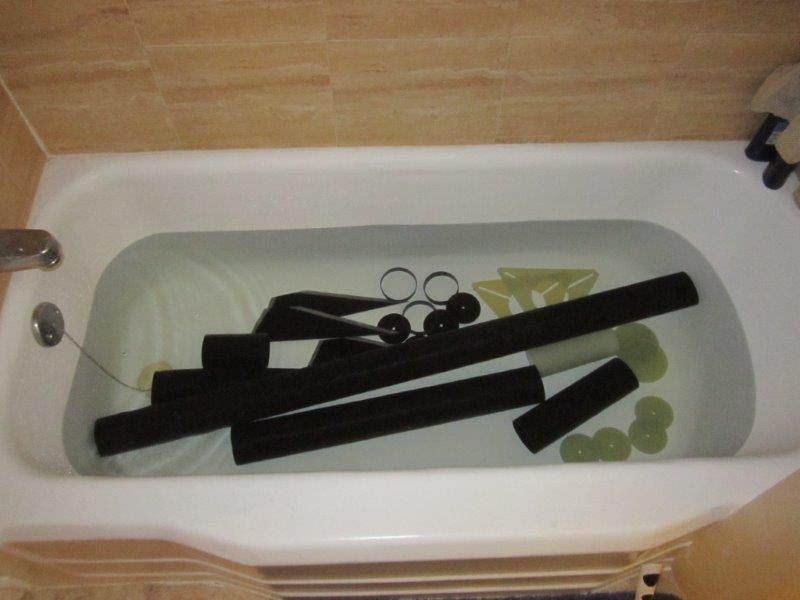 Fiberglass components soaking in the bathtub...
Fin Can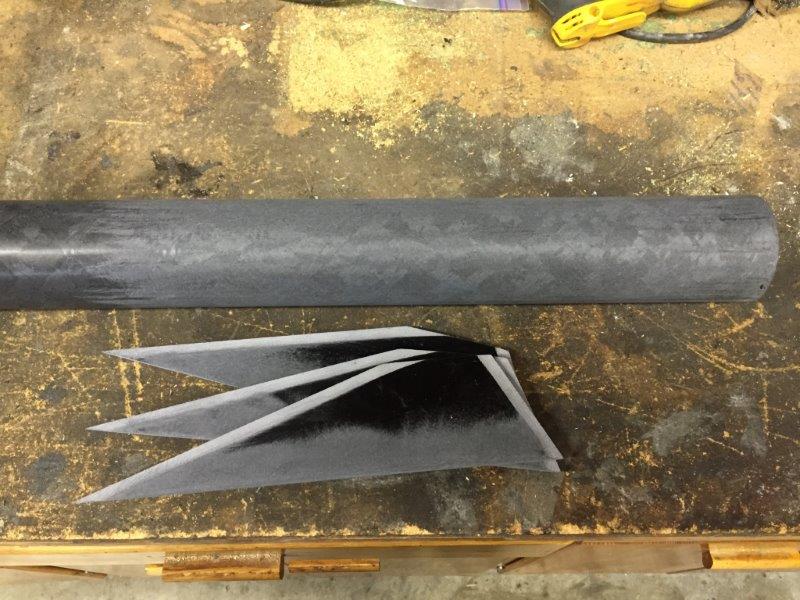 We start by sanding all surfaces to be bonded using 80-grit sandpaper, followed by 120-grit on an orbital sander.
Fin #1 set using the supplied fin alignment guides, and epoxied in place using Loctite E-120HP epoxy. (Available from McMaster-Carr.)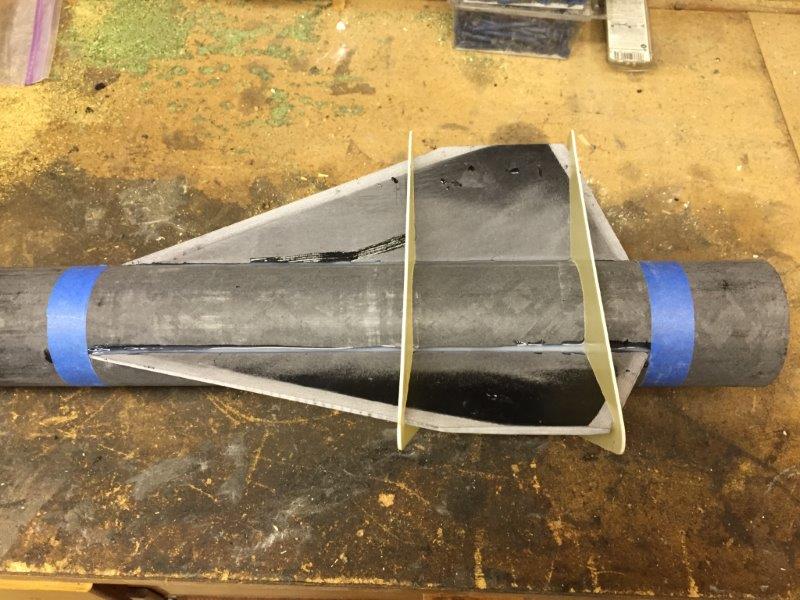 Fins 2 and 3 set.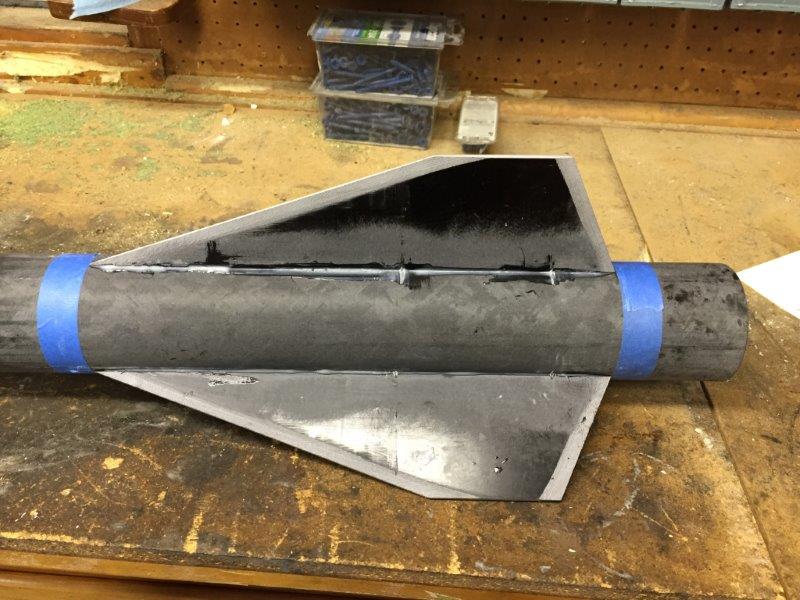 All 3 fins tacked in place, with fin alignent guides removed.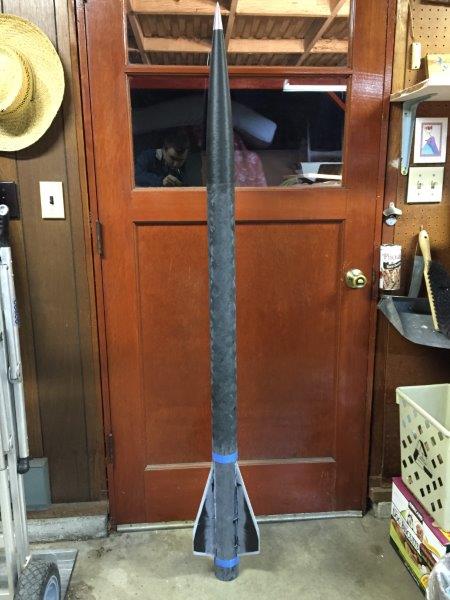 Time for a little dry-fit. :) It looks like a rocket now!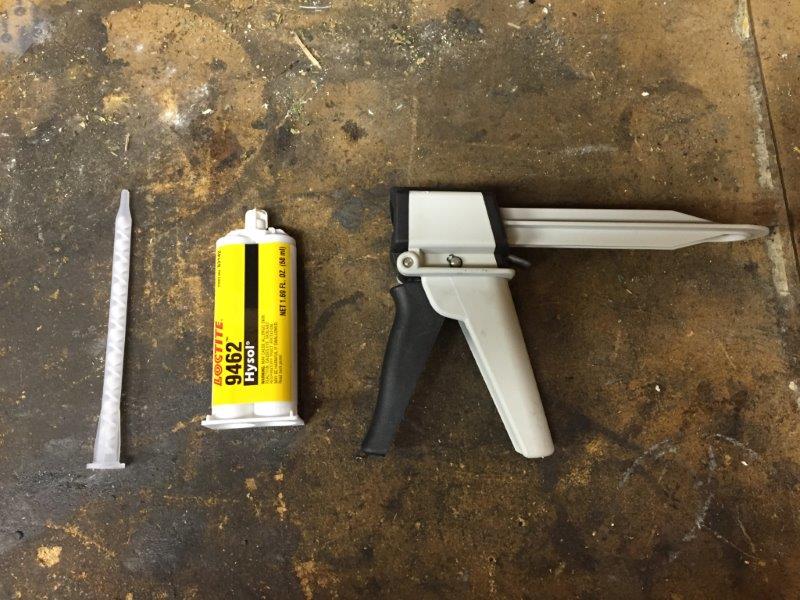 Now, we move on to fillets. For this project, I used Loctite 9462 epoxy, also available from McMaster-Carr. Likeiwse with E-120HP, it is used in a dispensing gun and their disposable mixer nozzles are a big help when doing fillets.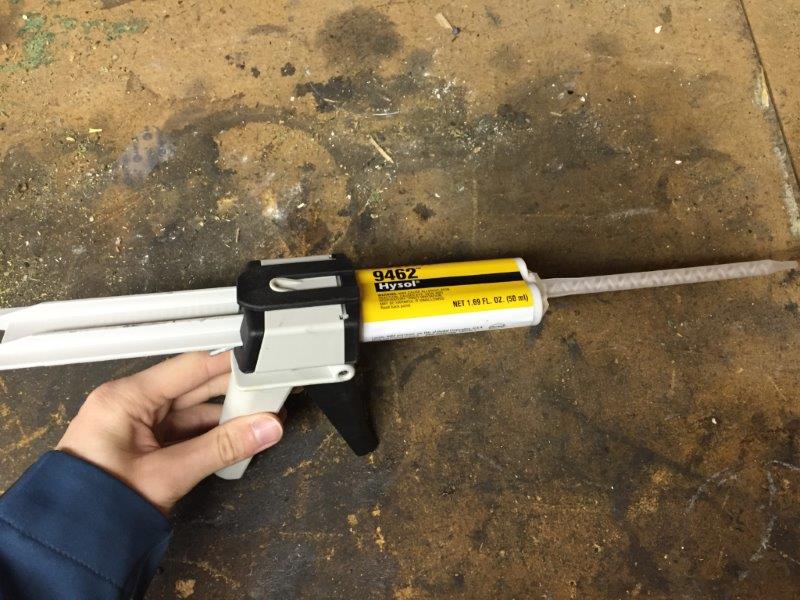 The dispensig gun assembly looks like this.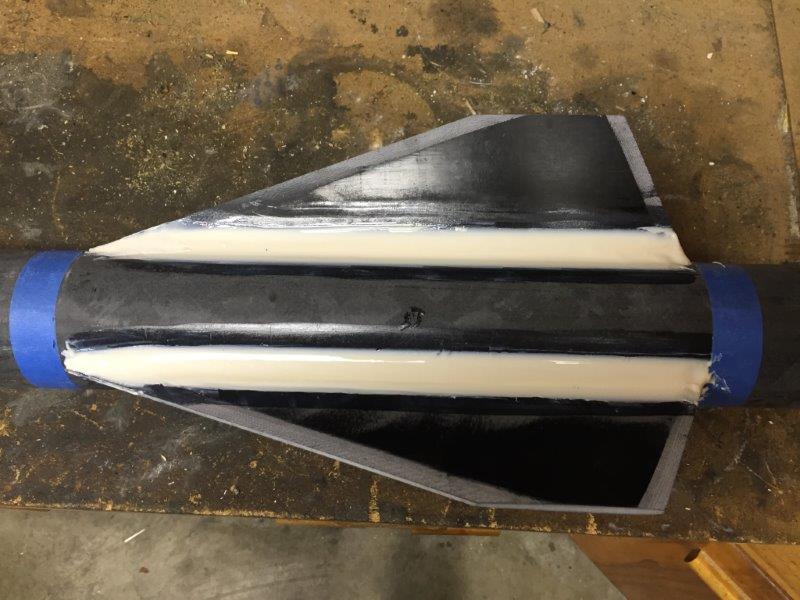 Completed fillets! With the high viscosity of Loctite 9462, one can do all 3 sets of fillets while the epoxy is still wet, and the epoxy won't sag or run. I used a scrap piece of 54mm liner for shaping them.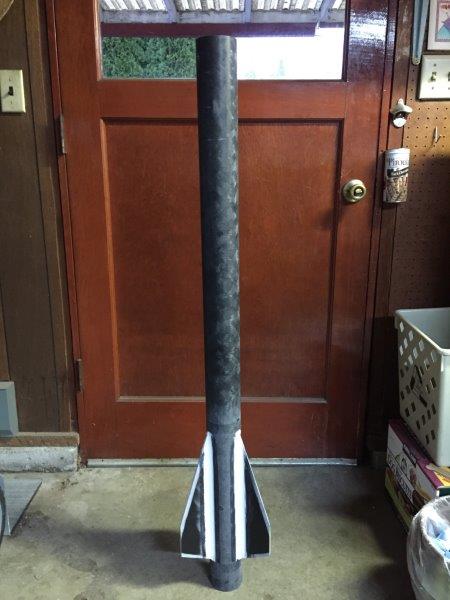 Completed fin can.
Av-Bay
As mentioned above, this project uses the nosecone coupler as an av-bay. It is 5.125" long and in our instance, will house a swtich band as well. Also shown here are CNC-stepped bulklheads, 1/4"-20 all-thread rods, and other parts of varying sizes.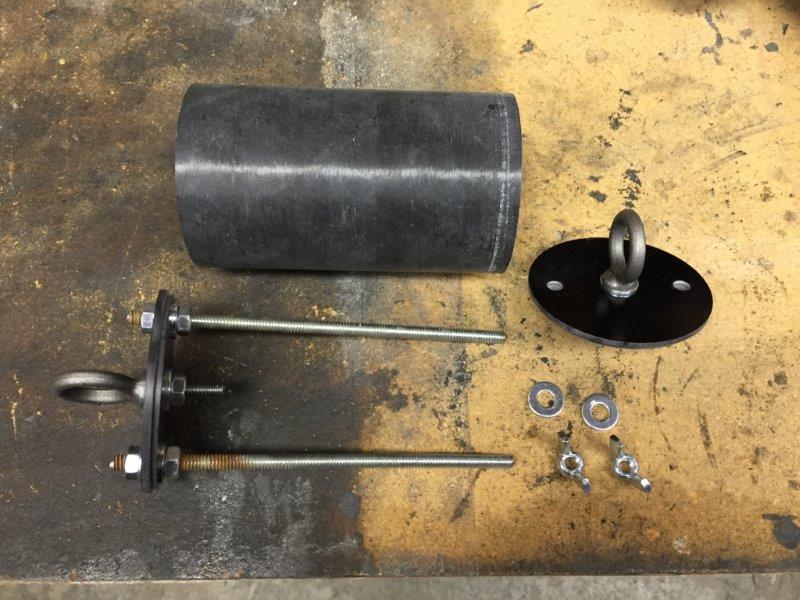 Assembled internal components.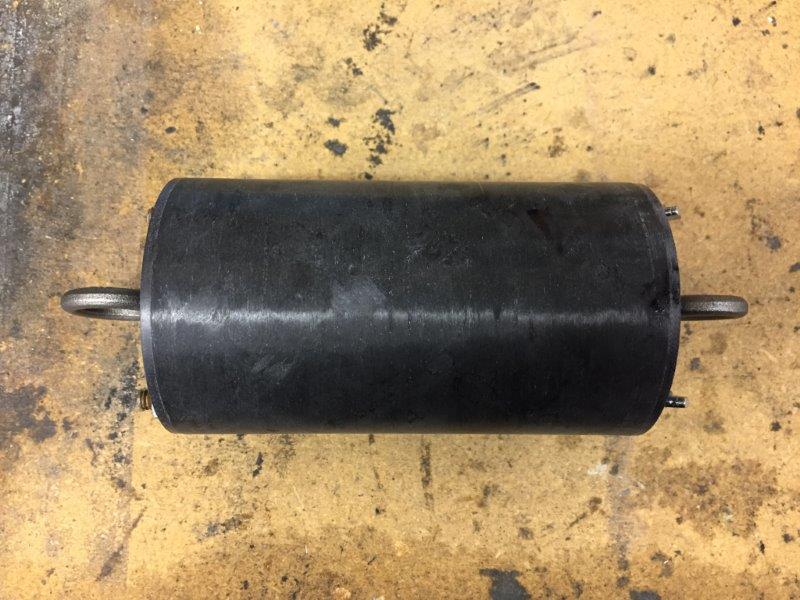 And a test fit, again sans switch band.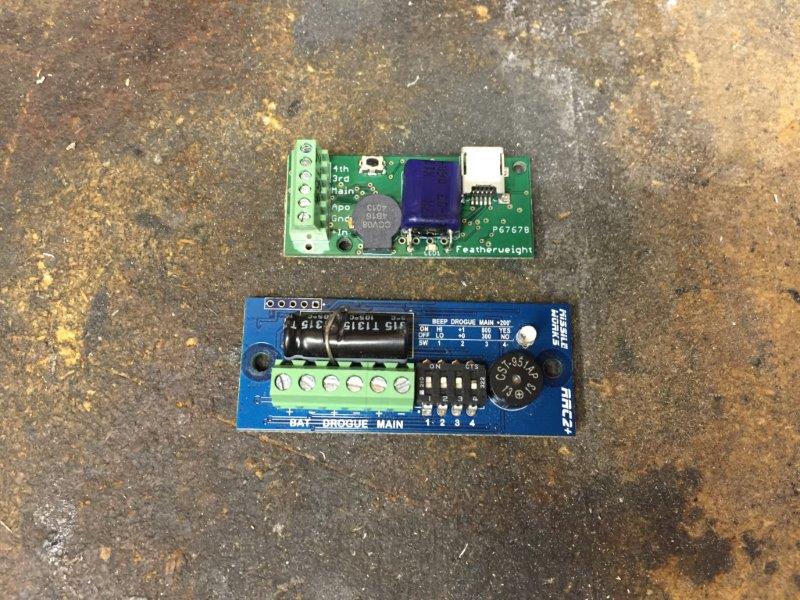 Altimeters of choice - a Featherweight Raven3 and a MissileWorks RRC2+.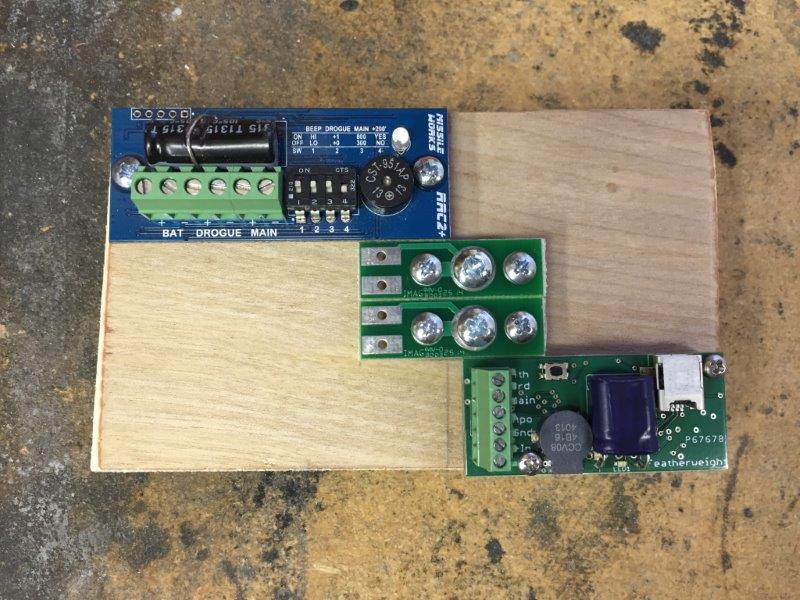 The sled is cut from 3/16" plywood and altimeters mounted in place using #2-56 and #4-40 screws (respectively). For switches, I used #6-32 screw switches, also available from MissileWorks. Getting everything on here was a bit of a tight fit, but it worked...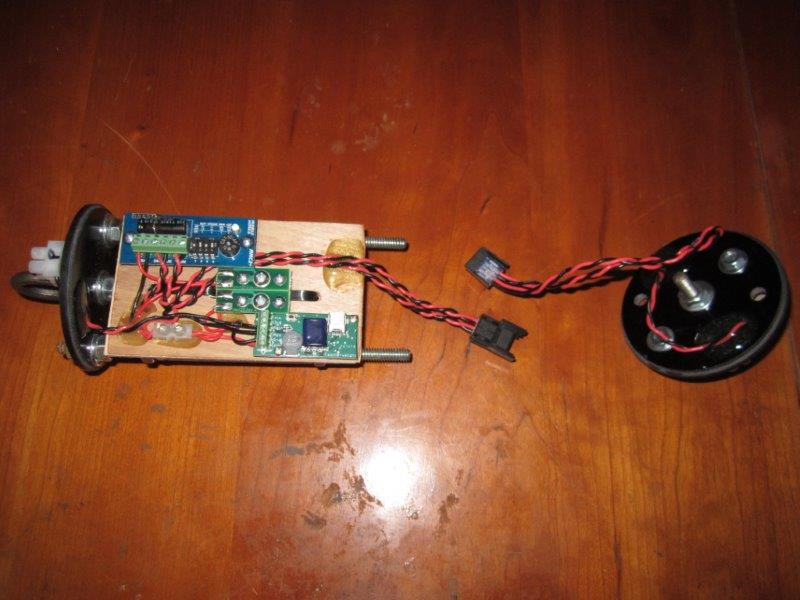 Completed wiring and connectors in place. I use 3M clamp connectors from Digi-Key.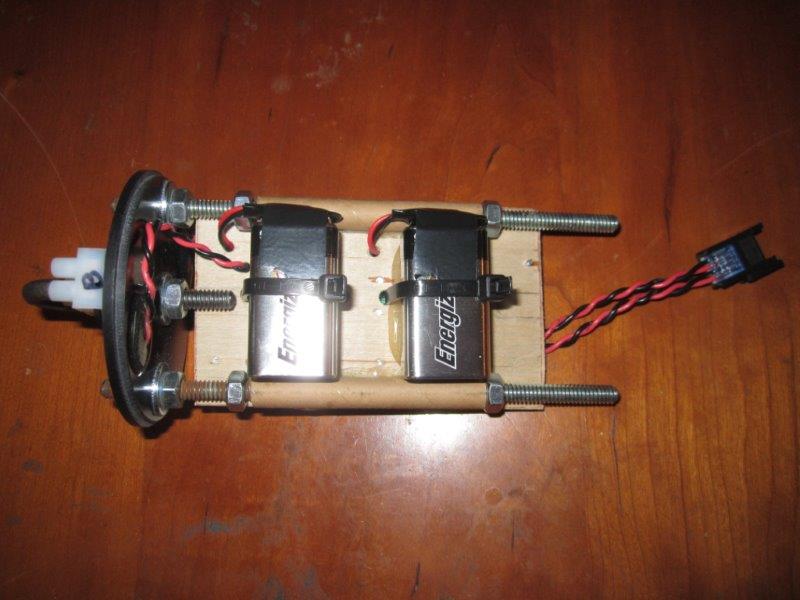 Back of sled with 9V batteries.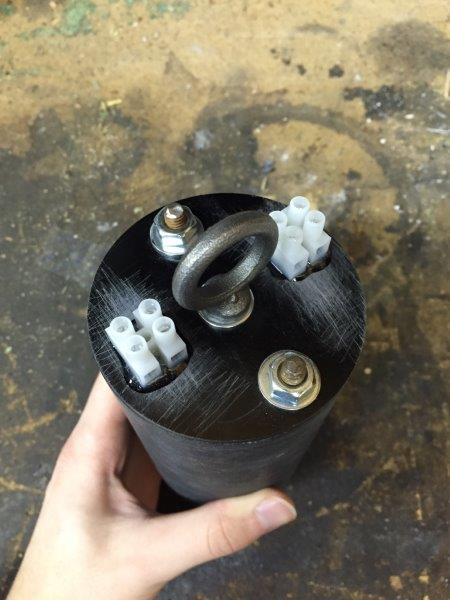 Now, we move on to the bulkheads. The aft end will house the drogue charges in surgical tubing, as shown.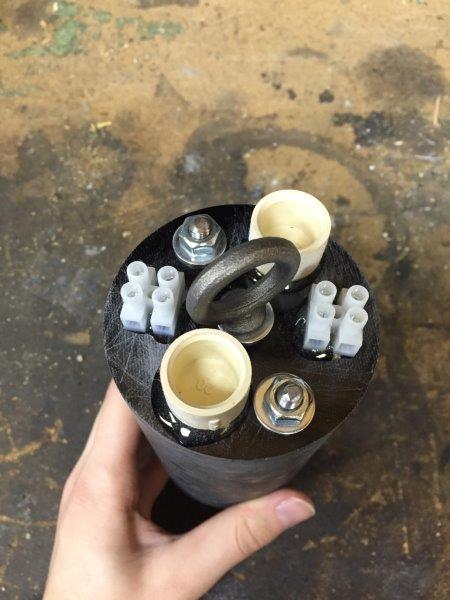 And the forward end will house the main charges, in standard charge wells (3/4" CPVC pipe caps.) No need for surgical tubing here.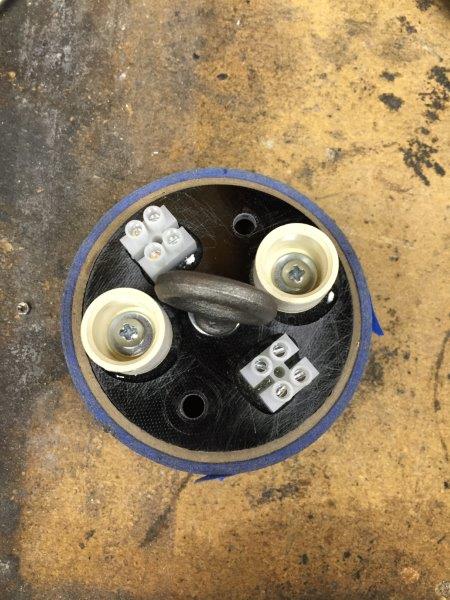 Last step for the forward av-bay bulkhead is to add #8-32 x 1/2" machine screws with nuts and washers to secure the charge wells, in additon to epoxy.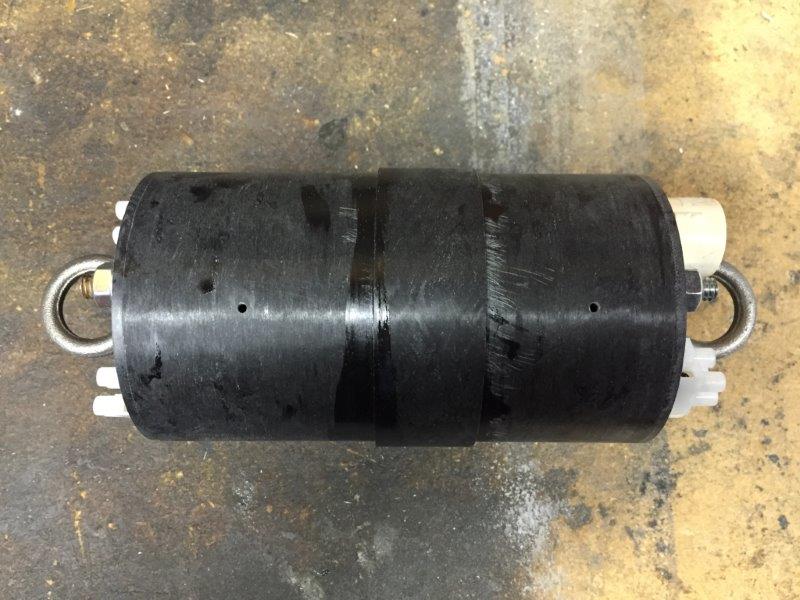 Switch band epoxied in place using Loctite E-120HP.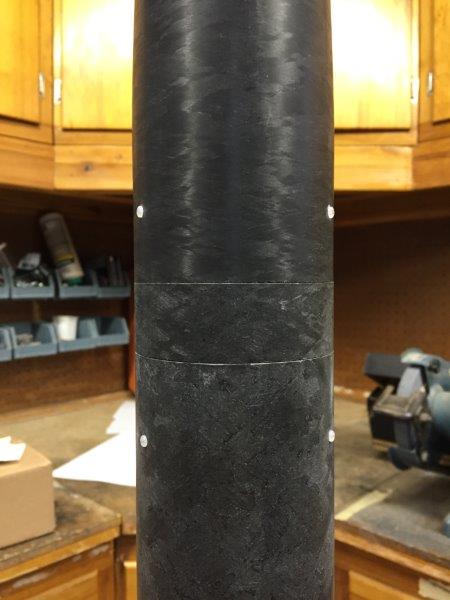 We now align the av-bay in the rocket and drill holes for #2-56 shear pins. (3 on each compartment.)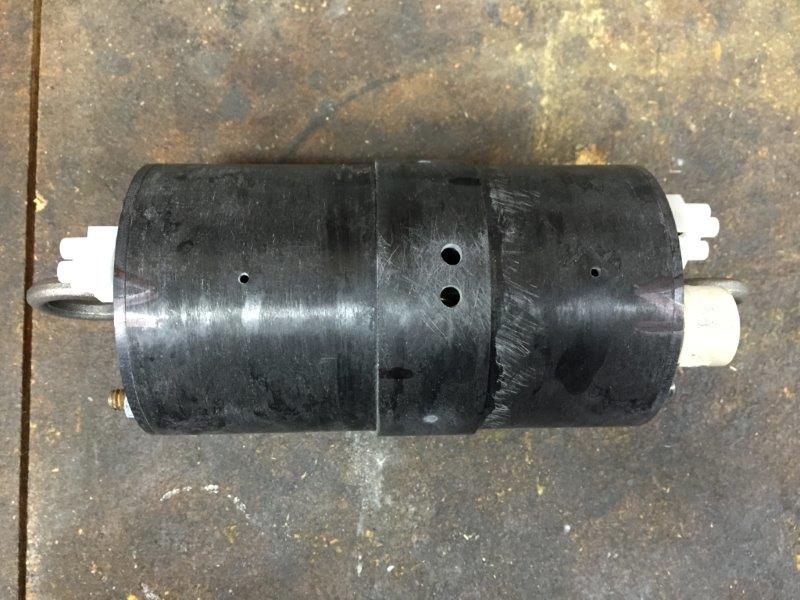 Last step for the av-bay is to drill holes to access the screw switches, as well as vent holes.
Completed av-bay in place. (Sans shear pins.)
Nosecone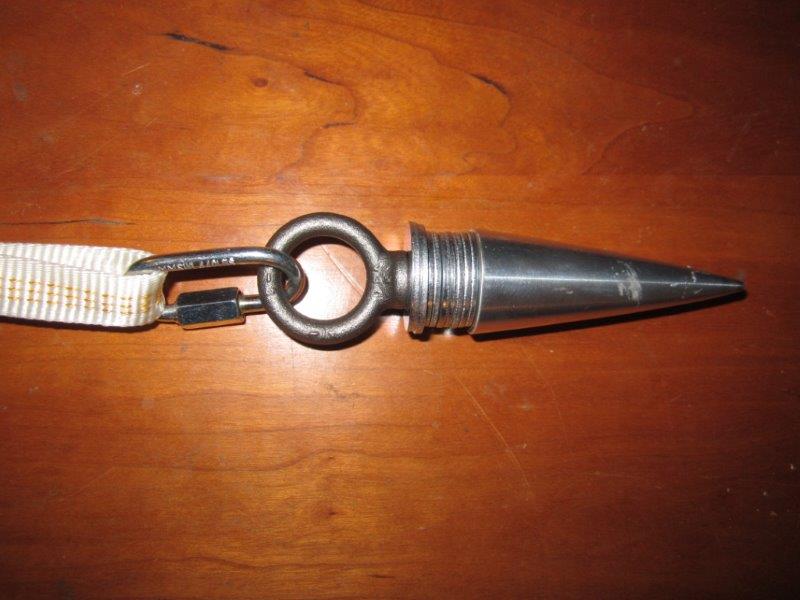 Since the nosecone will house the main chute, it needs several modifications. First, the aluminum tip requires an anchor point for the shockcord. For the first flight, I came up with a not-so-elegant solution using a 1/4"-20 forged eyebolt and some washers. This setup will also double as a shoulder for the nosecone tip, an important reinforcement point needed for minimum-diameter flights such as these. (To keep the tip from getting knocked loose at high speeds.)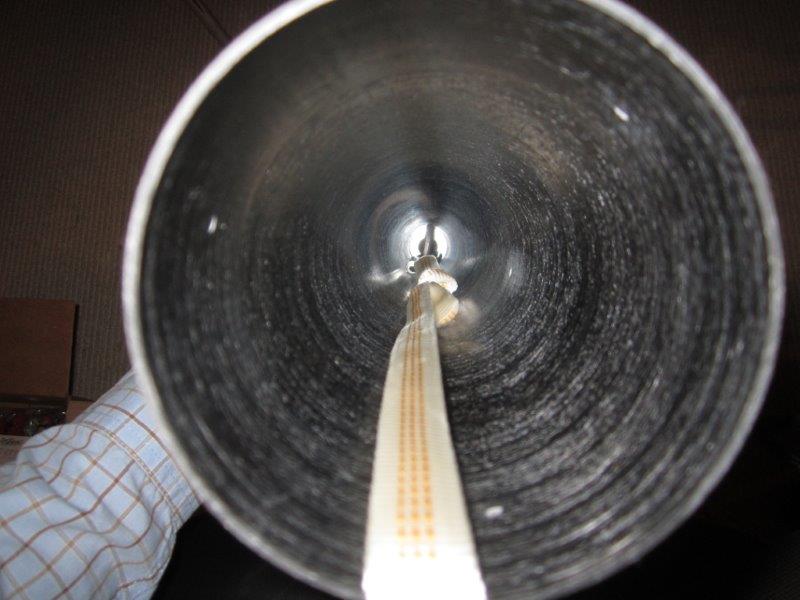 The assembly is threaded into place with the main harness attached.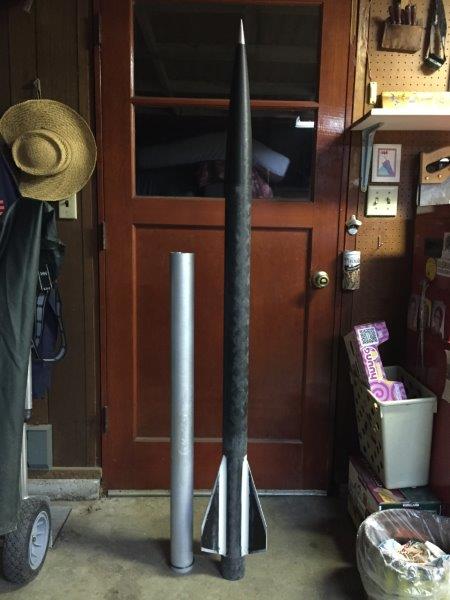 Completed rocket with motor case (a research M motor) for comparison. Click here to see how the first flight went!
Flight Log
February 28, 2016 - Research M2200 (Brothers, OR).
First flight, max altitude 33,815'.
July 23, 2016 - Research M2200 (Brothers, OR).
Max altitude 31,175'. Drogue harness snapped during decent and is currently missing...