Galaxy Build
About
The Galaxy by Binder Design was my second Binder Design build. This rocket flies on everything from I motors to K motors. Construction of the Galaxy began in August 2013 and was completed in September 2013. Its first flight was on September 13, 2013 on an Aerotech J415W.
A feature of this rocket is that is uses the exact same altimeter bay as the Excel Plus and NXRS 2014 Research Test Vehicle rockets.
Specifications
Construction Photos
Click any image to view it larger.
Fin Can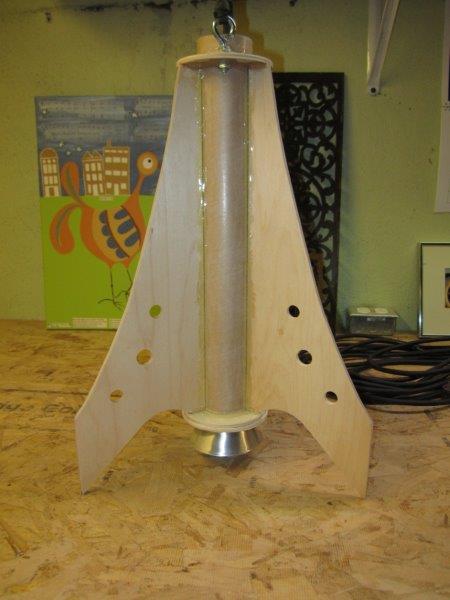 Like the Excel and NXRS Research Test Vehicles, this kit uses the Binder Design modular fin can assembly. This is what the completed fin can looks like, just prior to insertion into the airframe.
Harness Attachment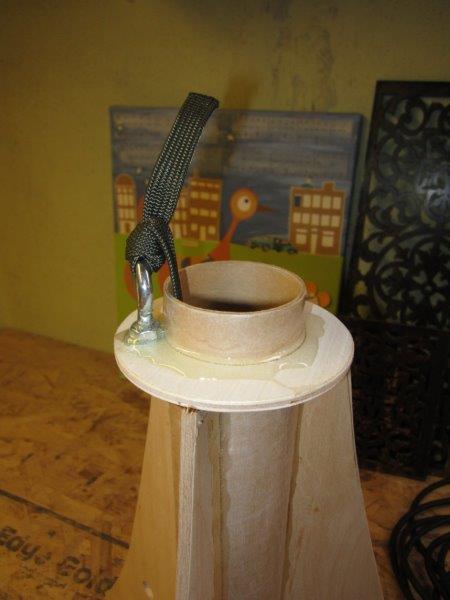 The drogue harness is attached to an eyebolt anchored into the forward centering ring.
Aft End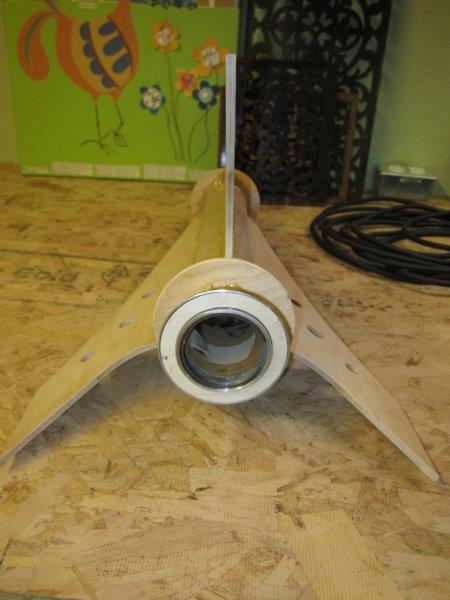 The aft end of the fin can houses a Binder Design motor collar for motor retention and general awesomeness, as shown above.
Assembled Rocket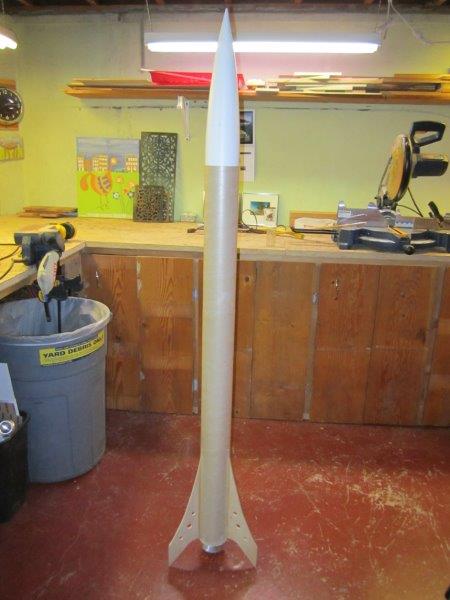 Rocket fully assembled and ready for paint.
Painting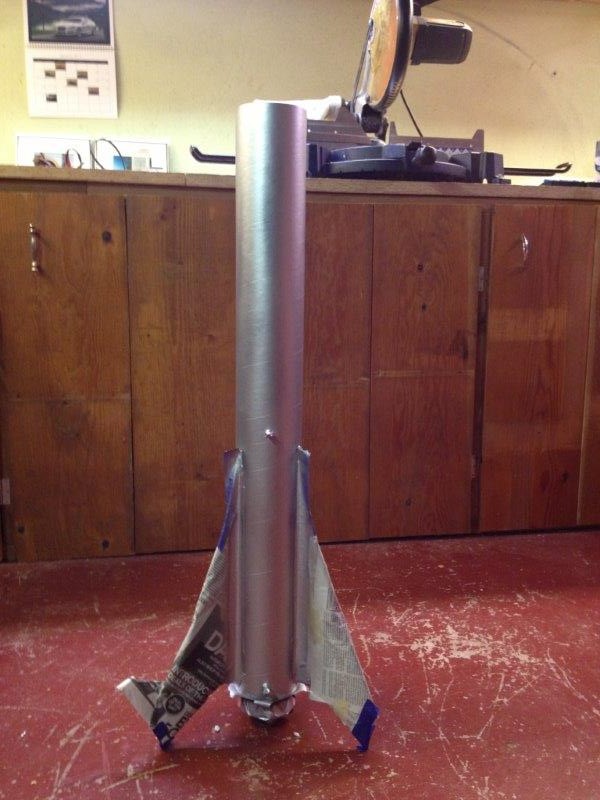 I painted this rocket using silver and red Rustoleum paint to go along with the "retro" theme of this project. I was quite pleased with the results!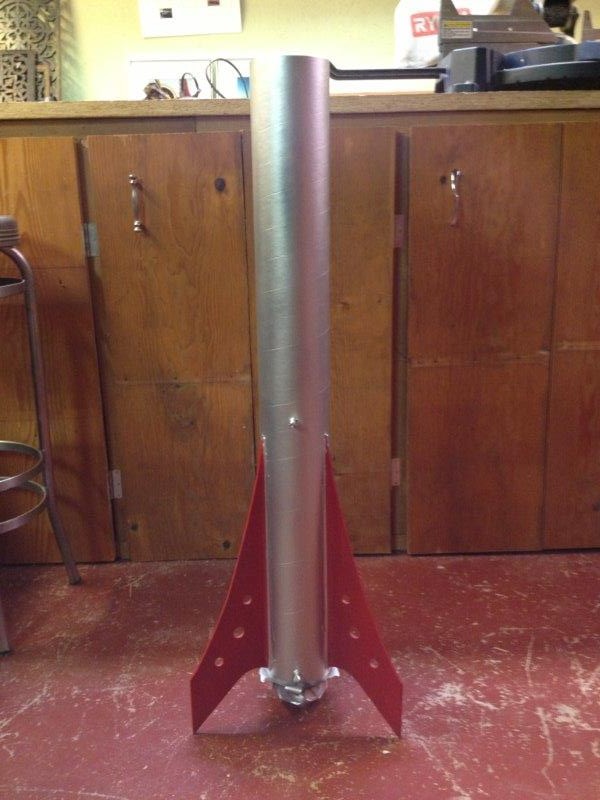 Red paint complete.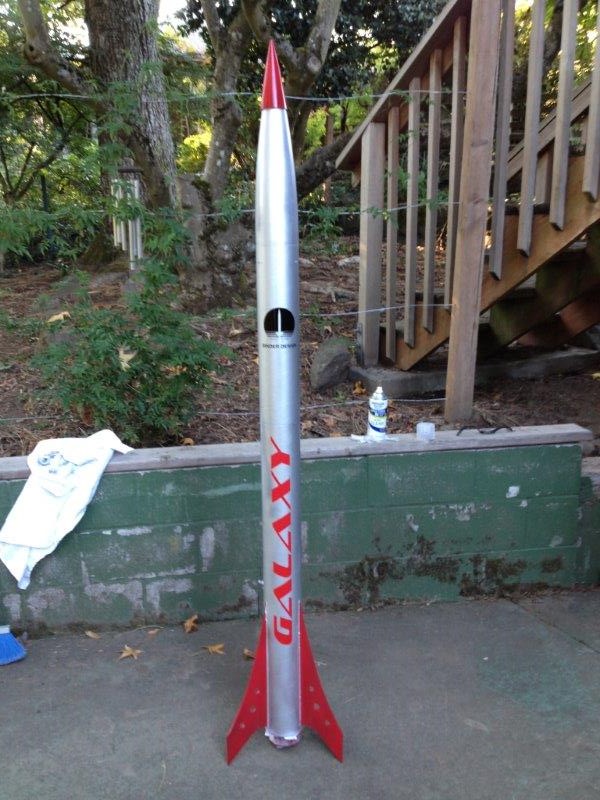 Lastly, we apply the supplied decals and spray 2-3 coats of Rustoleum clear coat.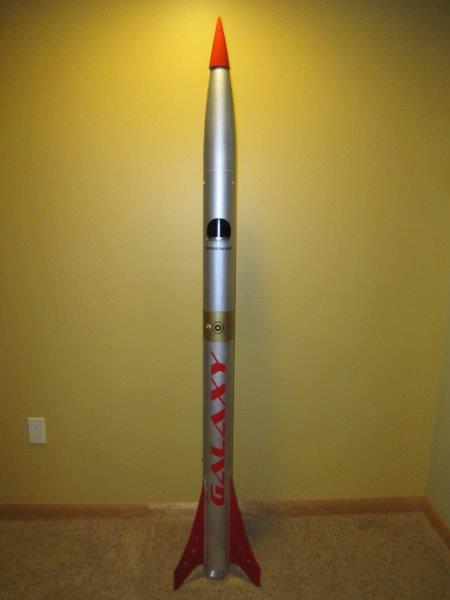 Completed Galaxy, with altimeter bay (the gold band) in place.
Flight Log
September 13, 2013 - Aerotech J415W (Black Rock Desert, NV).
First flight, max altitude 5,567'.
October 11, 2013 - Aerotech J350W (Brothers, OR).
April 13, 2014 - Aerotech J500G (Brothers, OR).
July 19, 2014 - Aerotech K185W (Brothers, OR).
August 22, 2014 - Cesaroni K445 Classic (Brothers, OR).
Max altitude 7,208', highest-ever altitude the Galaxy has flown.
June 27, 2015 - Aerotech K805G (Brothers, OR).
Final flight as the airframe shredded.